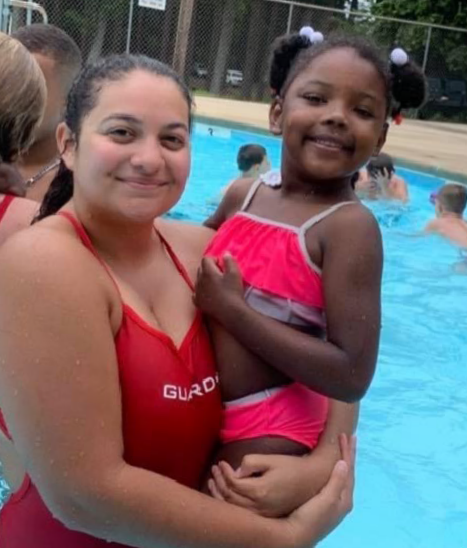 Stanback Park is a beautiful 15-acre public park located in the heart of Mount Gilead, North Carolina. The park is named after the Stanback family, who generously donated the land to the town for use as a public park.
The park features a variety of recreational amenities for visitors to enjoy, including:
Picnic areas with grills: Bring your own food and drinks and enjoy a relaxing picnic lunch or dinner in the shade of the trees.
A playground: Kids will love running around and playing on the playground equipment.
A walking trail: Take a leisurely stroll or jog along the park's walking trail.
Tennis courts and pickleball courts: Test your skills on the tennis courts or pickleball courts.
Two covered pavilions: The pavilions can be reserved for special events and gatherings, such as birthday parties, family reunions, and picnics.
A public pool: The pool is open from Memorial Day to Labor Day and offers swimming, pool parties, and other fun activities for all ages.

Stanback Park is a wonderful asset to the Mount Gilead community, providing residents and visitors with a beautiful, peaceful, and fun-filled place to relax, play, and connect with nature. The park's amenities and facilities make it a popular destination for families, sports enthusiasts, and community events.
So come on down to Stanback Park and enjoy all that it has to offer!
Stanback Pool
Mt Gilead Pool 910-439-5456
Pool Open Monday through Friday 1 p.m. to 5 p.m.
Sat and Sun 1 p.m. to 6 p.m.
Family Pool Memberships available. $100 for a family of four.
Special pool events to be announced throughout the summer
Pool may be rented for special occassions.
Call town hall for more information. (910) 439-5111.
Pool Rental info here
The Park Program
The Town of Mount Gilead offers a summer park program at Stanback Park and Pool. This extremely affordable six-week program offers a variety of fun and educational activities for children ages 3-12 and has been enjoyed by generations of residents in our little town. Under the supervision of Ms. Jennifer Haywood, the director of Park Program/Pool, all activities are chaperoned by adults as well as high school/college counselors who are all CPR/First Aid trained and Certified as Professional Lifeguards by the American Red Cross.  For more Park Program info click here.  For the Park Program Registration form click here. Follow the Park Program on Facebook here.
Renting Facilities for Private Events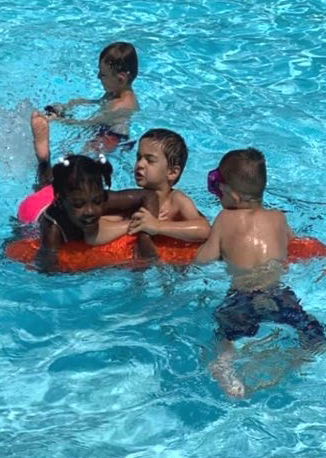 The pool is open all summer and offers swimming, pool parties, and other fun activities for all ages on weekdays 1-5 pm, and on weekends from 1-6 pm. Pool fees keep our pool open, and amount to $3 per day, summer memberships are available! The pool is also available for private parties during the summer season. For more information click here.
Our covered pavilions can be reserved for special events and gatherings. The pavilion includes picnic tables inside and grills nearby making it a great spot for family reunions, birthday parties, and other celebrations. For more information, click here.
To check availability on any of our park amenities, please call the Town Hall at 910-439-5111.
Please note:
Alcoholic beverages, drugs, and weapons are not allowed anywhere on park property.
24-hour video surveillance is in use on park property.
No loud or offensive music is allowed. This is a public facility.
Please dispose of litter properly.